Research Assistant
Dr. Carolin Kunz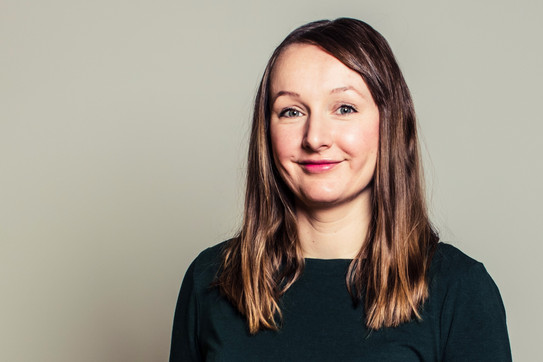 Consultation hours
By appointment
Working conditions and health
Research interests
health
quantitative methods of empirical social research
work
digitalisation
(new) forms of work
social structure analysis
Since 06/2021
Post-Doc, Chair of Human Resource Development and Change Management, TU Dort­mund

Since 02/2021
Post-Doc, Chair of Prof. Dr. Martina Brandt, TU Dort­mund

01/2020 – 04/2020
Lectureship in Sociology, Hoch­schu­le für Polizei und öffentliche Ver­wal­tung NRW
04/2014 – 01/2021
Teacher for special tasks, Fa­cul­ty for Sociology at Uni­ver­si­tät Bielefeld
Activity: teaching events in Bachelor and Master in the areas methods of emprical social research (quantitative) as well as social structure analysis (especially social and health inequality)
10/2016 – 03/2020
Pro­mo­ti­on on health-related work loads
Title: Occupational Gratification Crises, Marketized Forms of Work and Health - An Application and Extension of the Model of Occupational Gratification Crises by Marketized Forms of Work on the Basis of the Socio-Economic Panel
10/2008 – 03/2013
Master, So­ciology
01/2009 – 07/2009
Erasmus- abroad semester, Université Libre de Bruxelles
10/2005 – 09/2008
Bachelor So­ciology, Uni­ver­si­tät Bielefeld
Kunz, C. (2021): Der Ton macht die Pro­mo­ti­on? Er­geb­nisse der Online-Be­fra­gung der Pro­mo­vie­ren­den an der Uni­ver­si­tät Bielefeld 2020, BGHS Working Paper Series, 8, Bielefeld: Bielefeld Graduate School in History and Sociology (BGHS).
Kunz, C. (2020): Berufliche Gratifikationskrisen, vermarktlichte Arbeitsformen und Gesundheit - Eine An­wen­dung und Erweiterung des Modells beruflicher Gratifikationskrisen um vermarktlichte Arbeitsformen auf Basis des Sozio-oekonomischen Panels, Bielefeld: Uni­ver­si­tät Bielefeld.
Kunz, C. (2019): The influence of working conditions on health satisfaction, physical and mental health: testing the effort-reward imbalance (ERI) model and its moderation with over-commitment using a representative sample of German employees (GSOEP), BMC Public Health, 19(1), 1009.
2019 "Das Modell beruflicher Gratifikationskrisen und freiwillige Selbstausbeutung: Vereinbar zur Erklärung ge­sund­heit­licher Ungleichheit?", Gemeinsame Jahrestagung der DGMS und DGSMP. Düsseldorf.
2018 "Updates zur Messung beruflicher Gratifikationskrisen". Dreiländerkongress: Soziologische Analysen von Ar­beit und Gesundheit. Graz.