TU Dortmund University
Center for Higher Education
Department of Human Resource Development and Change Management
Hohe Str. 141
44139 Dortmund
Germany
Phone: (+49) 0231 755 6623
Fax: (+49) 0231 755 6523
You can reach us as follows via e-mail:
Secretary´s office: sekretariat.pvm.zhbtu-dortmundde
Recognition of academic achievements: anerkennung.pvm.zhbtu-dortmundde
Seminar place allocation (please note: all seminars are currently held in German): seminarplatzvergabe.pvm.zhbtu-dortmundde
During the pandemic you can best reach us via e-mail.
Location & approach
The facilities of TU Dortmund University are spread over two campuses, the larger Campus North and the smaller Campus South. Additionally, some areas of the university are located in the adjacent "Technologiepark".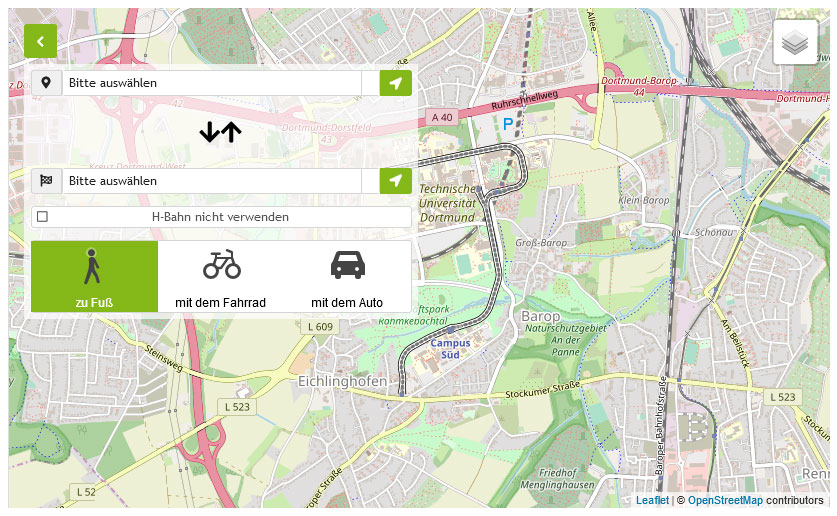 Zum Lageplan